Feature Your Graduate! Please submit a profile for our upcoming newsletter to editor@lv2HOA.com
Welcome to Loudoun Valley II!
Loudoun Valley II is a new community of single family homes, townhomes, carriage homes and condominiums. Homeowners have access to beautiful clubhouses with large pools, exercise rooms and event rooms.
The Loudoun Valley II community provides a relaxed atmosphere of country living with superior schools, excellent shopping and a wide choice of cultural events close to home. The community's location provides easy access to major roadways and interstates, MetroRail, airports and downtown Washington, D.C.
The Loudoun Valley HOA and Activities offices are located in the clubhouse at 43100 Barnstead Drive.  Office hours are Monday through Friday, 9am to 5pm and by appointment.
The LVII HOA Board will hold its next meeting at 6:30 p.m. Monday, April 22. This board typically meets the third Monday on alternating months. Meetings take place in the Meeting Room of the Main Clubhouse, 43100 Barnstead Drive.
Representatives from the Loudoun County government will give a presentation on the purpose and function of the storm water drains and ponds throughout the LVII community at 6 p.m. April 22 at the Main Clubhouse.
At the March 8 LVII HOA board meeting, board attorney Todd Sinkin spoke to the board about a commercial company would like to purchase Toll Bros. land west of the Buckingham condos at Hopewell Manor and Evergreen Ridge to build a combined convenience store, gas...
Loudoun Valley II is now
An Award-Winning Community
The board and staff of Loudoun Valley II want to congratulate all the homeowners and residents for helping us win these prestigious awards recognizing the generosity and spirit of this special community. Congratulations to all!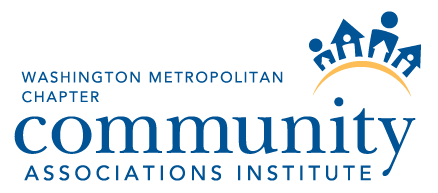 Loudoun Valley II Amenities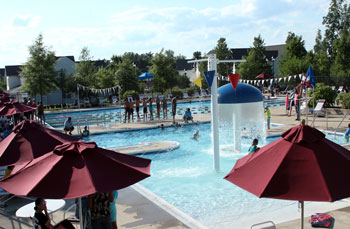 Pools
The three Loudoun Valley II community pools
are a great venue for family time.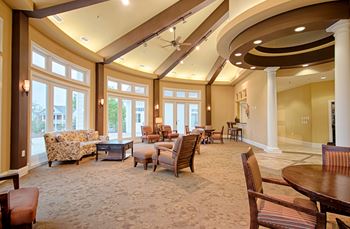 Clubhouse Rentals
The Loudoun Valley II clubhouse is available for rent to homeowners.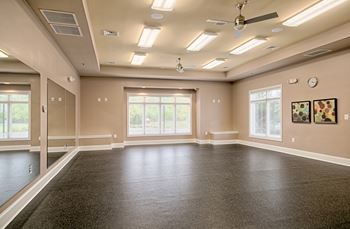 Fitness
The equipped gyms at the Main and Evergreen clubhouses are open from 5 AM – 11 PM daily. Fitness classes are held in the Main and Fair Ridge clubhouse studios.
Each quarter, LVII publishes a magazine. If you would like to contribute an article for consideration, please submit it to the Lifestyle Office.